Whether it be a 5-minute or 15-minute break, the half time period during a football match can often have a significant bearing upon the ultimate result. However, many coaches will overload their players with information, that can actually do more harm than good. For those coaches looking for a more positive reaction after the break, the following points are worth keeping in mind.
Preparation
It is important that you go into the break with a clear idea of the most important issues to discuss with your players, otherwise emotion can often take over. Be sure to focus upon a small number of topics, especially for those coaching youngsters, whilst being concise at the same time. The issues being discussed will often be common problems or areas for improvement, meaning that resorting back to previous matches or training sessions will help to reinforce your points.
Ask Your Players
While the coach will more often than not have the best position to see where the game is being won and lost, those on the pitch are also likely to have an opinion on where improvements can be made. As a result, ask your players whether they have understood the points raised during the break, as well as if they have any suggestions themselves. You can also focus upon individual players or a specific area of the pitch, the defence for example.
Illustrate Your Message
Whilst some players will be able to understand your messages straight away, the majority will benefit from some sort of visual aid. Whether it be the tactics board or physically showing players what you wish them to do, this form of coaching will often improve the processing of information, especially for youngsters.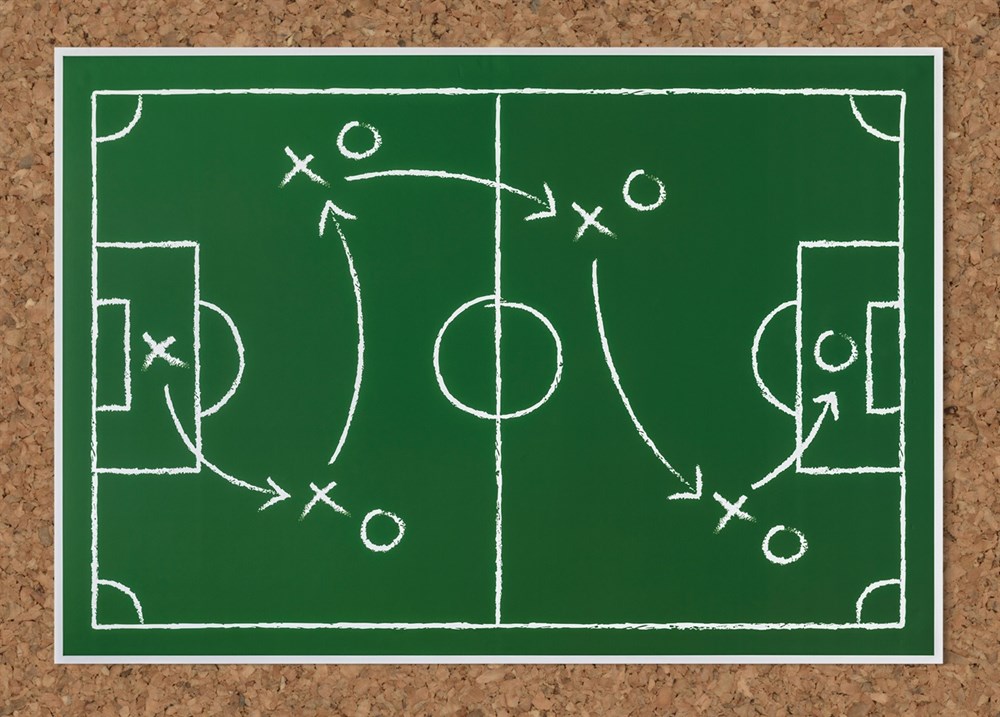 Timing
As some of you will be aware of, the first 5-10 minutes of the break are undoubtedly the most important. During this time, key messages must be delivered, based on how the first half has played out. This time can also be used to check on the welfare of your players, including any potential injuries that may have been picked up. The rest of the time can be used for second half preparation, as well as delivering any individual messages that are required.